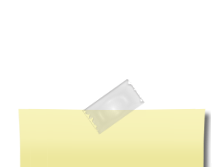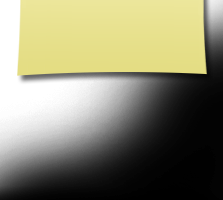 Linda L. Miracle Grabert
Profile Updated:
June 27, 2013
Updated since your last visit
| | |
| --- | --- |
| Residing In: | Grayslake, IL USA |
| | |
| --- | --- |
| Spouse/Partner: | Barry Grabert |
Children:



(Names, ages)

Barry II born 1978.
THE FOLLOWING WILL BE USED AS A BASIS FOR YOUR 'BIO' IN THE REUNION MEMORY BOOK:
Linda Miracle Grabert
Occupation? If Retired,from where? Doing what? How'd you get into that? Past jobs?
I am currently employed as a Lead Project Manager for the Public Building Services - a part of the General Services Administration branch of the U.S. Federal Government. I am located in Region 5's headquarters in Chicago, Illinois. I have been employed by GSA since 1989.
After many years of administration with GTE (now Verizon) in both their Ft. Wayne and Indianapolis Midwest Operations offices our family relocated to the Chicago area in 1986 to pursue a career opportunity for my husband Barry. I had completed my B.A. in Social & Behavioral Sciences from Indiana University and took the opportunity to attend the Harrington Institute of Design in Chicago where I received another B.A. in Space Planning and Interior Design. I was hired by the Federal Government under their Outstanding Scholars Program. At GSA I began my career as a Space Planner, was promoted to Real Estate Specialist and then to Project Manager where I am a Lead Project Manager in GSA's Capital Programs branch.

UPDATE: As a Lead P.M. I am responsible for the over-sight of the largest capital design and construction projects in our 6-state region. Currently I am assigned the Dirksen U.S. Courthouse Renovation Project, a $160M project which began construction spring of 2009. We successfully completed our base renovation Oct. 1, 2012, and yes we managed our budget so well that we are able to do several large change orders to improve the building's systems and energy usage. This will keep us busy through 2014. On 6/26/13 I was notified by GSA Central Office that our project team was awarded one of the 2013 Project Management Awards given to select projects throughout the country. We are a great project team and I am so thrilled we are receiving this recognition. Coincidentally in the same week I was notified by the Board of Directors at Harrington Institute of Design that I had been selected to be a member of their Alumni Board of Directors serving a term of 2 years. Guess this means my retirement is now pushed out to 2015!!!!! Oh well.
Birthday Date?
04/13/1946
HIDE 'N SEEK BEST BUDS LIST: Please list up to 3 Classmate Names who, no matter how many years pass, are most likely to know your whereabouts:
I continue to remain in contact with only two classmates from South Side High School:
Nancy O'Connell (Durant) class of 1965 and Allen M. Purdy class of 1963.
Others I consider old friends and some I have been able to keep in touch with thanks to the South Side site are the following:
Fran Krandell
Monica Kramer
Larry Lymon
Jan McClain
LaVonne Custance
Suzie Seigel
Linda Hake
Janet Johnson
Marilyn Teague
Kathy Klas
Mike Young
Chris Raptis
Kheila Myers
Steve Lyst
Linda Bevington
Karen Miller
etc.
If you're in a Relationship, does our partner work outside the home? If retired -from where?
My husband Barry worked for NEC America from 1985 through 2006. NEC downsized and chose those who were reaching retirement age and were the highest wage earners in middle management to release from employement - a common theme today. Barry re-assessed how he would like to spend his next few years prior to retirement and got involved in our church as a small group leader as well as being my gardener, my cook, my project manager and I do not know what I would do without him. He is actually living out my dream.
When is the Anniversary Date you celebrate?
September 1, 1974 - our wedding anniversary
We were gorgeous and thin and I was dressed in lavendar and he was dressed in white (very symbolic). We were married in Jackson Michigan at the Grabert's white-spired, red-brick church (just like a picture right) and it was Sunday at sundown with the light and the candles just perfect. So many family members came to our wedding and although we could only afford appetizers and wine and beer at the Cascades Country Club, and the two bridesmaids made their own gowns, we were happy. We set up our sound system and danced all night. The crew from Canada came in and we had some great smoke and some great times. Ah the good old days.
Now here we are 38 years later and we are covered with blessings and wonderful memories. Families are the fabric of our lives and marriage, well it remains hard work, but Barry is still with me after all these years - what a patient man!!!
Tells us something about them: Hobbies, Likes/Dislikes?
Barry and I live in Grayslake Illinois. We live on a lovely pond in a sub-division here called College Trail as it is down the road from the College of Lake County. I commute over an hour each way by train each day into Chicago. We love our area and neighborhood as it is out in the green suburbs with lots of space to breathe. We have converted our small suburban plot into a garden spot. We love gardening and being a child of the 60's we can and freeze. We have several fruit trees: a sour cherry, 3 sweet cherry trees, a pear, an apple and a new plum tree and by August we are fully into canning fruit and making jam. Our neighbors love our hobbies as they can depend on tomatoes and peppers and fruit in the summer and plenty of canned goodies in the winter. They have declared our basement their safe house should there be a national emergency - they know there is plenty there to eat. Barry and the guys in the neighborhood stay busy in the winter. They have formed the Clarewood Circle Brew Club and are brewing their own beer. We have a wonderful neighborhood and our church is right down the street. We are in the choir and have our own Bible study each Sunday after church - Barry is our study leader and fixes brunch for about 10 active members of our little connection group. I know it sounds idyllic but we count our blessings every day and believe me after a wild day of work in the City this little home of ours is a welcome respite. It has not been easy going from a 2-income family to a 1-income family this close to retirement but with our shared faith, our church family, our son and his family nearby, our loving parents and our great neighbors, we are continually encouraged and refreshed and can carry on.
What 3 adjectives would your Partner/Friend use to describe you?
Generous
Plan Oriented - to a fault
Hard Working
What three adjectives would You use to describe Yourself?
Hard worker
Controlling - to a fault
Fun
If you have kids, tell us more about them: Education? Work? Married? Live close? Etc.
Barry II (named this way to avoid the "junior" thing which he would rather be called - figures) is almost 35 years old and lives with his wife Katie in Beach Park which is about 25 minutes from our house. He met Katie at Concordia University here in Chicago and they married in 2004. He graduated with a degree in Criminal Justice, has his Master's in Business Admin. and is a Law Enforcement Officer in Waukegan - the half-way drug stop between Chicago and Milwaukee. It is a challenging and dangerous job and we pray for his safety continually. Being an only child Barry has always hungered for the "brotherhood". He played all sports in high school and his love of law enforcement is a logical fit. He now has plenty of "sisters" as Katie has 3 - and was the oldest and first to get married so their wedding in 2004 was quite the celebration. Katie is a 2nd Grade teacher in a local school system and finds kids today very challenging. Katie and Barry delivered our first grand-child August 2009, Brooklyn, and she is adorable. Then we welcomed into this world a new grand-son, Jackson, July 2011. Everyone told us this would be the greatest experience and that there is nothing to compare to grand-parenthood. They were right!!
If you have Grand Kids, tell us more: Ages, Where? See often? etc.
Brooklyn Grabert was born August 30, 2009. As she is our first we are partial but she is beautiful, loves to dance and hop and twirl and read books. She calls Barry PaPa Boo and me Grandma La. Jackson Grabert was born July 16, 2011 and has been watching his big sister closely since he got home from the hospital. Because of this Jackson sees something done once and he has is down. He understands every word we say even though he is just learning to speak himself - he is amazing. We are so excited to have grandchildren and pray for their health and well-being in all aspects of their lives.
What is your Favorite Memory of SSHS?
South Side High School was difficult to adjust to after coming from a small neighborhood grade school and junior high. We had such a large "baby boomer" class that I felt swallowed up in the numbers many times. Actually when we moved to Chicago and found Grayslake Illinois it was an answer to prayer - the high school averaged less then 200 kids per grade and our son knew every student and every teacher. It was wonderful. With such a unique "large" high school experience, which was not always positive, here are my favorite memories:

Home Room: Believe or not this was the perfect answer to kids who had come from smaller grade school experiences as it helped relieve the Freshman anxieties and helped establish new friendships. Set up mainly with the same mix each year it was a great stabilizer for me.

Extra-Curr. Activities: Well when you can't be a jock or a cheer-leader South Side certainly had other venues for engaging students and offering them varied experiences. Choir was my big favorite and gave me the love of singing in a group setting which I still pursue today. We performed, we dressed up (although I hated how I looked in bright green!!!) and we learned how to be part of a diverse but blended team. It was a wonderful experience and as I recall we had as many guys as gals participate which is amazing.

The Proms: I was fortunate to date a "North Sider" for both my Junior and Senior years so I was able to attend proms in both high schools. South Sides' was always the best - the most creatively decorated and the most fun. For me these were the days of the the flowing crunchey crinoline skirts, plenty of gauzey shoulder wraps, and long white gloves. And the most important thing was the corsage which our generation moved from the "pin-on" to the wrist. There was always plenty of drama pre-prom, for who would be going with whom, as well as what took place at the prom - which couple would blow up and never make it into the summer together.

The Year Book: If you don't believe these made an impact, canvass how many of us have our old dusty year books today! What fun to collect picture memories and to have your friends write fine pieces of literature in them for posterity. It was a time like no other in our lives and these dusty old volumes still speak to our spirit and our optimism.
What do you remember about 1 or 2 of your Classmates (nothing too embarrassing, please)?
I remember study hall was for passing notes and delighting in not getting caught while watching others humiliated and "found out" - you know who you are Kathy and Ted. What fun in watching "steady" pins being exchanged (or returned) as we passed classes from the locker room into that study hall.
I remember the school cafeteria as the center for hilarity and laughing so hard we couln't swallow our lunch or spraying milk all over each other - don't we all remember Josh Turkow even though he was in the class of '63 and his buddy George hamming it up?
I recall days of "service duty" helping the band director file music and organize the band room but we all really used the band room for hot steamy kissing sessions in dark corners (I am not naming names here). That was the advantage of working closely with specific teachers and in their rooms - who knew best when the premises was vacant for clandestined meetings.
And who could forget those special all-school assemblies when the talent would just ooze from various members of our student body - does Monica Kramer get kudos or what for courageously playing that accordian all the time? But the best memories were those rooting and screaming for our fantastic South Side basketball and football team - all the classmates names have now faded but they made us proud and the smell of steamy gyms and fresh feel of frosty fall nights will never leave us Archers - right!!!
What are other memories of High School (i.e. secret crush, funniest thing you did, favorite hang out, favorite teachers, favorite school activities)?
I saw my first fight at South Side High School - it was back behind the school and I was pressed into the rushing group that squeezed through a back door to witness it. I remember it as being rough and ugly and the noise of pounding and the sound of hurt was not like the organized sports we all attended. It opened my eyes to the sadness of anger and hate and most of us were relieved when teachers arrived and broke it off.

I worked very hard during the summers of my junior and senior year - I was a "car hop" at both the Azars Big Boy as well as Pete's Drive In out where we lived near McMillan Park. Right before my senior year my parents took me to Chicago to Marshall Fields to spend my hard earned savings on clothes. I had scoured the teen fashion magazines to find "the look" for the school year - cordoroy skirts and sweaters with leather elbow patches that one wore tied around ones shoulders over a white oxford cloth blouse. My first day back to school I wore my first totally chic outfit and we had choir. Mr. Hostetler took one look at me and said "when did you start dressing like that?". That guy could really knock a person quickly off their pedestal. So much for trying to look like a "Seventeen" model!

My proudest moment was my monologue at the Jr./Sr. Banquet. I always knew I had a twist or two when it came to my sense of humor but when I wrote out my high school memories and then was chosen from a cast of thousands (OK maybe 10) - that was something. I was nervous and had to pull out my note cards half way through my "performance" but I got the laughs and the applause. What an affirming night that was for me.
Still have Family around Ft. Wayne?
My terrific parents still live in Ft. Wayne - they are almost 90 and although (like most of us) aging and becoming shadows of their former active agile selves, they are still a force in my life. Teen years with my folks were hard years for me and I couldn't wait to run screaming from their house. I would say that in less then 10 years, and several major mistakes later, we were back in a stronger more loving relationship then I could ever have imagined. My dad Bev Miracle has been retired from GE for years and my mom Hope Miracle retired from Ft. Wayne Community Schools around the same time. Theirs was the last great planned retirement generation - with pension plans, insurance benefits etc. - after years of loyalty to the same company recognized by that same company. They are disappointed in the way that companies treat their valuable human resources today and also neither owns a microwave or a computer and could care less. We see them as often as we can - but hate that we live 4 plus ours away. We consider them our best gifts not only as parents but as our allies in the world.
Where else have you lived?
Like many of our class I could not wait to get out of Ft. Wayne and see and live other places. By the late sixties I was wearing tie-died granny skirts in LA and hanging out with theatre people. It was a very "cool" period of my life and do I have the stories. Met one of my best friends while we were working for "Ma Bell" in Hollywood - we still communicate today.
By the early 70's I was living in Stratford Ontario Canada with others who were evading the draft - yep more theatre people. It was a difficult time to live and work in Canada. The relationships between our countries were strained to say the least. Again met another one of my best friends while living there and my brother John "fled" to Canada to "find himself" and still lives in Toronto today.
By the end of the 70's this native had returned, enrolled in college classes at night, found a job with GTE, gotten married (again and finally) and had a son.
By the 80's I was in Chicago finishing my second B.A. and accepting a job with GSA - where I continue to work today. Because of Barry's great performance with his then company NEC, we were treated to many vacations in exotic locations and one fabulous vacation was two-weeks of fun in Greece. Now that would be the place to live!!!!
What do you like to do in your spare time?
Barry and I love to garden (see hobbies above) and relax in our home and on our neighborhood pond. There are no gas powered motors allowed so like most of our neighbors we have a paddle boat. In the summer we made an agreement that after church we load up the cooler with lunch, get on the shorts and slap on the sun lotion, grab the fishing gear, and hit the p'boat. We have so much fun catching the smallest fish you can imagine out of the pond and throwing them back to fish another day. From time to time Barry does reel in a bass or a sun-fish that has reached a frying pan size but we take a picture and then just throw it back in as well - to join its growing family.

We really love to travel but now resolving to live on a narrower allowable income, has shifted that love into a different perspective. Our travel is now to see the Miracles in Ft. Wayne or the Graberts in Tampa Florida, or visit them when they come north to a small lake in central Michigan. Each Memorial Day week-end will find us with Barry's brothers and parents in Brown County for race week-end as we continue to attend the Indy 500 each year since 1973. I also run the Miracle Reunion each July 4th in hot humid sticky SE Kentucky - trying to control that bunch is a challenge even to a Project Manager such as myself. We have incredible travel memories however and visit our family photo albums when we get all teary-eyed that another year has passed without an international flight. We have been so blessed with so many wonderful times.
Tell us about your Travels:
We have done the Carribean cruise thing with the Graberts - loved it and ate too much. We did enjoy cruising from the aspect that one can decide which island they like the best and visit it again on a singular vacation. We found we loved St. Martin and did a week there several years later. The island has a French side that we drove to almost every evening for their fantastic cuisine. With one little rental car we were all over that island finding every pure white sandy beach we could throw a towel or beach chair on.

We have spent two lovely weeks in Greece cruising the Greek islands and climbing over the ruins of Atens, Dephi, Marathon, and Corinth. Can't say enough about the delights of Greece.

We traveled to Israel with our church. If any one reading this has not done this yet this is a must. The Sea of Galilee is so beautiful and the varied geography and topography of this great country is reflected in the Biblical writings that we read and study from and are quoted every day. It is truly part of our spiritual fabric as Christians.

We have visited England and the Isle of Wight. I still recall the welcome and comradarie shared in every pub we ever visited and the history and countried elegance of each site we walked to or bussed to - it is a very comfortable visit. London is hands down so much more exciting then New York on an given day. The Eye, the Tower, the cathedrals, Buckingham Palace - unbelievble.

We have traveled the southern coast of France and have been to the top of the Eiffel Tower and the many wings of the Louvre in Paris. We celebrated in France with the Miracles for our 25th wedding anniversay. We ate great food and drank great wine and saw great art. We drove the corniches along the coast. What could be better?

We have also been to the southern coast of Spain and across to Algiers on a ferry. This sunny wind-filled coastline is being slowly bought up by the English who visit this area in the spring as we do in this country when everyone migrates to Florida for spring break. So there is no language barrier here and all the amenities that the Brits insist on. All the children at all the beaches and pools sounded like little Harry Potters.

Mexico - we have been to various tourist spots so much that we got tired of the street hustlers to buy time-shares and have stayed away for several years. Can't beat the beaches and the sun in February though.

2012 - This September visited Hawaii's Big Island - it is beautiful. We just couldn't get enough of the sun, long sandy beaches and blue foaming ocean. We find that once we get settled in and unpacked we literally run to the beach. Miles and miles of walking and lounging and reading and unwinding. We spent several days on the Kona side (west) and then several days in the Volcano National Park area (east) - and hiked rain forests and old craters. We drove around the entire island. We saw the black sand beaches and visited many small villages of locals and some with enclaves of old hippies our age - still living the dream.

I now have a "bucket list". It is to visit the 51 beaches targeted as the best beaches in the 50 United States. We loved Hapuna Beach in Hawaii and I can now mark that one off my list. More to come.
If you could have Dinner with any Living person, who would it be?
My husband. Sorry if that sounds too predictable but we just don't have that much time to sit, order a good meal, share a bottle of wine and talk and dream. When I leave at 5:30am and return around 6:00pm it is a long day at the office. We are usually cramming down something while watching part of a recorded movie and then I am either finishing a short chore or getting ready for bed - which is around 9:30pm as the alarm goes off at 4:30am - and it starts all over again. Barry is my best company and my dearest friend and we have so few moments to care-free time together.
If you could have Dinner with someone from the past or from History, who would it be?
This is a hard one as there are so many I would love to share a meal with. The Lord for one - so many questions about the fragility of my faith. Or my wonderful Grandmothers or Grandfathers (Mayhew or Miracle) - no one is recording the history that is lost on what it was like to live in our family a hundred years ago. Then there are great writers, philosophers and saints. I guess this will all have to wait for another banquet table at another time far beyond this one.
What words of Wisdom did you hear from your Parents?
"If you've got your health you've got everything". How true is this. Also that "stress is something we create for ourselves - it is not a pathogen or a bacteria". So why can't I remember that one?
And of course the best one - "God is with us in all things, through all times". This is at the core of my prayer life.
If you have Kids/Grandkids, what advice do you hope they will remember?
"If you've got your health you've got everything". That "stress is something we create for ourselves - it is not a pathogen or a bacteria".
"God is with us in all things, through all times. This should be at the core of your prayer life".
Anything else we should know?
As I have a lot of commuting time on the train I have a morning reading habit and an evening reading habit. In the morning I follow a daily devotional and some prayer time to prepare me for my wild day at work. In the evening I read to escape my mind re-living all the events from my wild day at work. I try to pepper my evening reading with the classics - finished "Vanity Fair" by Anthony Trollope which like all authors from the late 1800's is difficult disciplined reading. It was a kick and I thoroughly enjoyed it. As fall turned to winter I am trying a variety of reading material for the train - an interesting book given to me by my brother John "Sailing to Paradise - the Discovery of the Americas by 7000 BC" . I love my Biblical Archaeology Magazine (wanted to be archaeologist) but I still love to hold an actual book in my hands when I read - "old school" and showing my age.