South Side

High School




Class Of 1964
LAST POSTED:
4/20/2014
HAPPY EASTER!!!!!
News about the
Reunion will be coming SOON!!! =)
To start the conversation and getting people involved there is a new page called WHATS NEW? This page is dedicated to getting the classmates caught up with each other in a conversation form.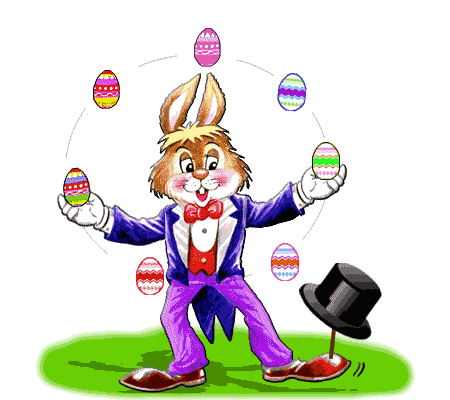 We have an update about the FACEBOOK app launch. Check out the side navigation for Facebook News.
Also, one of our Classmates
shares an Adventure
on the Announcements Page
This page is under the 'Check This Out' section...
Click the button "NEW STUFF" at the top
TO GO TO THE ANNOUNCEMENTS
FOR THE LATEST!
Stay up to date witheveryone by messaging through the Message Forum.
ANNOUNCEMENTS
•

•

Posted 4/12/2014

John Stirlen has an profile update. New Contact info!!!

•

Posted 4/8/2014

Geraldine Fugate Burton

has an profile update. New Contact info!!!

•

Posted 4/6/2014

Karen L Klaehn Anastos

has updated her profile

changed her place of residence and shares some new info about herself

•

Posted 4/5/2014

Cynthia S Duncan Schultz

has updated her profile

changed her place of residence and shares some new info about herself

•

Posted 4/1/2014

Nancy L. Liby Stark

has updated her profile

changed her place of residence and shares some new info about herself

•

Posted 3/30/2014

Mary Alice Truby New

has updated her profile

changed her place of residence and shares some new info about herself

•

Posted 3/25/2014

Barbara G Alfeld

has updated her profile

and shares some new info about herself.

•

Posted 3/10/2014

Bruce R. Baldwin

has joined SouthSide64 please welcome him!!!

•

Posted 2/19/2014

Just a heads up!/span>

We will soon be launching SouthSide / ClassCreator facebook app. More info will be shared soon!

•

Posted 2/11/2014

Tom Johnson

has updated his profile with information about his location and family.

•

Posted 2/6/2014

Nancy Liby

has updated her profile

and shares her current address.

•

Posted 2/2/2014

Tony Trice

has updated his profile

with more info about his kids.

•

Posted 1/28/2014

Wanda Ripple

has updated her profile.

•

Posted 1/23/2014

Tony Trice

has updated his profile with new contact info!

Karen Ashe Morrison

has also updated her profile...

•

Jon Brown was kind enough to send us this Announcement:

"Just read an obituary for an old friend and classmate. Janice (Degitz) VanTil passed away on Tuesday, January 21. She will be remembered by most for 30+ years of work with the Mad Anthony golf tournament. I, along with several others, will remember her for all the fun we shared in the Immanuel Baptist youth fellowship. We ewill miss you, Jan!!"

Be sure to go to the In Memory Page to read Jan's Obituary, and a great Newspaper Article on her many years with the Mad Anthony Charity Classic.

•

Posted 1/20/ 2014

Steve Simmons & Karen Ashe Morrison

updated their profiles with some new info.

•

Posted 1/9/2014

Cheryl Scott

shares about her kids

•

Posted 1/8/2014

We have a New Member!

Please Welcome

Gwendolyn Welling!

•

Posted 1/7/2014

Phil Waldrop wants to share:

I just returned on 1/3/2014 from a great and affordable 17-day cruise from the Bahamas to San Diego via the Panama Canal, and want to mention it as an opportunity that others may enjoy. The cruise was an 'Enrichment Voyage' on the 700-passenger MV Explorer operated by the Semester at Sea operation headquartered at U of V in Charlottesville VA. These Enrichment Voyages occur during the winter break between semesters, as well as in the summer, and most of the passengers are retired folks. Lots of well-organized sessions with excellent speakers and with other activities while cruising between ports, and a nice variety of modest-cost shore excursions at the stops in Colombia, Costa Rica, etc. The airfare with Delta was (surprisingly) under $350 from/to Atlanta. If I were to do this one again, I'd probably opt for an extra couple of days in Nassau and/or San Diego before or after the cruise itself.

•

Nancy Keller has updated her profile!

•

~*~

Three of our guys

have added to their Profile Pages:

Tom Blosson, Bob Frye,

& Joe McKibben!

Nancy Ormsby has updated her contact info!!

•

posted 1/2/2014

Karen Ashe Morrison and Judy A. King Englehart have updated their profile.

•

Posted 1/1/2014

Sherry Spencer Foster updated her profile on the first day of the new year!!!!

•

Posted 12/29/2013

Charles E. Golden has updated his profile... lets take a look..

•

Posted 12/28/2013

Barbara K. Bussard Gifford , Fredda E. Propes Wilkinson ,Judith A. Rogers Smith have all updated their profiles!!

•

Dudley C. Wass has updated his profile....he has a great photo of his family posted!

•

LaVonne L. Custance Gerardot has updated her profile!!

•

William Hankee has updated his profile...

•

12/27/2013

Kent Hagerman has added to his Profile

&

Karen Ashe has made another addition

to her Profile Page...

•

Posted 12/18/2013

Jennifer A. Hammerstein Sorg has updated her profile. We can now comment on each of the classmates' individual pages.... check it out!

•

Posted 12/18/2013

Karen Ashe Morrison

has updated her profile....the layout and actual profile itself is all new we should check them out!!

•

Posted 12/16/2013

Cynthia S. Duncan (Schultz) has made a few changes to her profile! Lets take a look

•

posted 12/07/2013

Linda J. Bevington (Hanks) up dated her profile, she added her personal website info and a new picture

•

Posted 12/02/2013

Karen Ashe (Morrison) has shared a little bit of everything from Who she would like to eat dinner with, to what are some adjectives to describe her. ... check it out...

•

posted 12/02/2013

Susan J. Eversman (Stier) has updated her profile!

•

Posted 11/30/2013

Sue Karns shares some information

that you will find interesting!

~*~

Cheri L. Davis (Pierce) made some changes to her profile...

looks like an occupation change!! =)

•

Posted 11/26/2013

Karen Ashe Morrison has shared

some history and some info on HIDE N Seek Best Bud List!!:

•

Posted11/10/2013

Gregory Alan Smith has updated his profile!

•

11/04/2013

Monna J. Heemsoth (Heuer) has made some changes to her profile, lets make sure to take a peak!

•

Posted 10/31/2013

Charles Hager (Gaines-Hager) has createda profile, please take some time and welcome him to SouthSide64.com

•

posted 10/24/2013

LaVonne L. Custance (Gerardot) has added to her profile page!

•

Posted 10/18/2013

Gregory Alan Smith has updated his profile, looks like he has shared new info about his job.

•

posted 10/17/2013

Linda J. Bevington (Hanks) has joined! Check out her profile!

•

Posted 10/15/2013

Patricia K. Wirick (Helmkamp)

has shared some new info on her profile!!

•

Posted 10/09/2013

Michael Barney

has made a few profile changes!

•

Posted 10/08/2013

Daniel E. Reilly has joined! Please welcome him and check his profile page out!!!!

•

Posted 10/4/2013

Two more classmates....Michael Havlin and Dan Schiebel have made some changes...lets take a look!!!

•

Posted 10/03/2013

David Reinbold has updated his profile!

•

Posted 10/1/2013

A new classmate Ned A Krouse has joined!!! Please welcome him and check his profile out!

•

Tom Johnson has updated his profile

•

Patrick Fraizer has posted an event in the Message Forum! Check it out!

•

Posted 9/29/2013

Judith K Shomo has joined the site!! Please welcome her and check her profile page!

~*~

Pat Twitchell ~ Monna Heemsoth

&

Jim Lawson ~ Sue Klingerman

Have Updated their Profile Pages

•

Posted 9/26/2013

Please Welcome Bonnie S. Tescula Dauplaise, she has just joined!

Kathy L. Klass Rolf has made some profile updates!

•

Posted 9/25/2013

Paul W. Green III has made some changes to his profile, take some time and check it out!

•

Posted 9/24/2013

James Watson

James Brasher

Marlene Ringenberg

Have Just Joined!

~*~

Bonnie Holubetz

Dave Fairchild

Have Updated Profiles!

•

Posted 9/19/2013

Robert M. Bentz has updated his profile!

•

Posted 9/13/2013

Jennifer A. Hammerstein (Sorg)

has shared about her grandchildren and also shared a beautiful picture!!!

•

posted 9/11/2013

Judy's memorial is September 16th @ 11:00 a.m. at Trinity English Church- Krauss Chapel, Fort Wayne, thank you Jennifer Hammerstein (Sorg) for the update!

•

Posted 8/27/2013

Susan R. Seigel (Caloger)

has shared some info about her personal life!
•

Posted 8/26/2013

Lois I. Gallimore (May)

has changed some information about where she currently lives!!

•

Posted 8/23/2013

Barrie McCombs has added to her Profile Page

~*~

Michael Garvin Has updated his personal profile!!

*~*

Manual Dominguez is a new member for our site!!! Whoo Hooo

•

Posted 8/18/2013

Mike Baney has moved

&

LaVonne Custance adds to her Profile.

Phillip Waldrop shared some person information in regard to an organization he is apart of called Friendship Force International, check it out on in the Message Forum.

•

Posted 8/9/2013

Rae Ann Mote has added some interesting news

to her Profile Page + a great Photo!

&

Mike Havlin shares some fun photos

of his family!

•

Updated 7/1/2013

Patrick H. Fraizer has updated his profile...

•

Posted 6/29/2013

Charlie Golden shares about his Grandkids

Linda Miracle has exciting news about her job

Jim Lambert & Barb Bussard

Have answered some more Profile Questions

&

Sue Eversman has Posted her Profile Page

Read all about it on their Profile Pages

•

Posted 6/7/2013

Jim Lambert tells us that

Steve Schamberg passed away today.

Please read Jim's post at the

Message Forum

&

Follow this Link to see Steve's Obituary:

•

Updated 5/24/2013

Gregory Alan Smith has changed some info about his occupation!

•

Updated 5/21/2013

Julie R. Rhinehart

(Waterfield) has given us some new info about her grandchildren!!

•

updated 5/21/2013

The Arrows is preparing an update on Lafayett Place, a long time South Side neighborhood. Anyone can share thoughts and memories of the Esplanade through this site or at sshsarchers@gmail.com. with Archer Arrows in the subject line.

•

Updated 5/21/2013

Mary Beaudway mavis has updated her profile...

•

Posted 4/24/2013

Matthew Barnes has updated his profile...

•

Posted 4/22/2013

Sherry Spencer (Foster)

has updated her profile please click on her name to see the changes!!

•

Posted 4/3/2013

Karen Ashe & Nancy Liby

Have Made Changes

To Their Profiles

•

Posted 3/26/2013

David Garvin and Billie Burgo Pierre. added new info to their pages CHECK IT OUT!..

•

Posted 3/16/13

Karen Ashe Morrison has updated her Profile...lets see whats new!!!!

•

Posted 3/4/2013

Jim Lambert has added to the Message Forum in regards to the South Side Girls Baskeetball team's trip to State.

•

Posted 2/25/2013

2012-2013 South Side Girls basketball team has made its first ever trip to play in the STATE CHAMPIONSHIP....!!!

They will play Saturday March 2nd at Indiana State University at 8pm vs Bedford Lawerance North

•

Posted 2/20/13

Lois I. Gallimore (May) has updated a few sections.... See where all Lois has lived!

•

Posted 2/20/13

Susan K. Smith (Terry) added new info to her page

•

Posted 2/17/13

Obituary for Mr. Robert Weber http://www.tributes.com/show/Robert-Bob-Weber-95253910

•

Posted 2/17/13

Hey check out Joe M. McKibben's page.... lots of new info he shared with us

•

Posted 2/17/13

PLEASE welcome!!!!!! ...William R Powlen.....He has just created a page please take some time to check it out!!

•

Posted 2/ 17/13

Hey, we have some changes!!! Karen Ashe Morrison and Barrie F McCombs have made some updates to their profiles

•

Posted 2/13/13

Kay L Wollman (Bailey) and Martha Hoard (Wasson) have updated their profiles!!!! Please take time and check their pages out....!!!

•

Posted 2/4/13

David R. Hunsche

has made changes to his profile. Also, we now have a new MEMBER!!!!

ALSO........

Please Welcome

David A Reinbold

to the site

•

Posted 1/28/2013

John E Brown has changed his Profile, CHECK OUT the new info!!!!

•

Posted 1/3/2013

Michael J. Havlin has changed his Profile, LOTS of new info CHECK IT OUT....!!!!

•

Thomas F. Johnson has his Profile, LOTS of new info CHECK IT OUT....!!!!

•

Posted 12/23/2012

Check it out, Barbara K Bussard, Michael Byrd, and Janice Degitz Van Til have Updated their Profiles..!!!!

•

Posted 12/17/2012

Janice E Deitz Van Til has Updated her

Profile Page!!! She has changed her email !! Check it out!

•

Posted 12/12/2012

Linda Miracle Grabert has Updated her

Profile Page!!! Check it out! There is beautiful pictures and lots to catch up on!

•

Posted 12/1/2012

Gregory Allen Smith has Updated his

Profile Page!!! Check it out!

•

Posted 10/29/12

Nancy Keller added a couple postings

to the MESSAGE FORUM!

•

Posted 10/25/2012

Rae Ann Mote has Updated her

Profile Page

•

Posted 10/19/12

Sherry Spencer Is Our Latest New Member

&

Susie Seigel Has Added to her Profile Page

CHECK 'EM OUT!!!

•

Posted 10/18/2012

Jim Lambert notifies us that

Marlene Ringenberg's Mother passed away recently.

Please click below to see

Eloise Ringenberg's Obituary.

You will see that she was a very beautiful lady.

Marlene has not yet joined our Class Website,

so we can't email her our condolences.

So if you know Marlene, please notify her of our Class Site and

ask her to JOIN.

•

Posted 9/14/2011

Sue Smith adds some interesting

Feedback on the Message Forum!

Phyllis Pierson has added a photo update

to her Profile Page

Marty Dinius shares an Update

on her Profile Page

•

Posted 8/31/2011

{be sure to read the entire 8/31 post}

Jim Long & Jan McClain

Have Updated thier Profiles

*~*

Our Much Admired Teacher,

Miss Mary Graham

Passed Away Saturday 8/27/11

She Celebrated Her

100th Birthday Last February

To View her Obituary

If you have memories of Miss Graham,

Please post them on the

MESSAGE FORUM

We will see that they are

Shared with the Family.

Thanks!

PS: Our very own Mr. Davis has shared some

wonderful facts about Miss Graham + a neat story about

her first year @ SS as a student.

A MUST READ

ON THE

MESSAGE FORUM!

Thanks Mr. Davis!

•

Posted 8/25/2011

It looks as if Mike Byrd

has made some New Friends!

{and maybe someone got a new bike last year?}

You can see them on his Profile Update!

Tony Trice made an alteration

to his Profile Page- Check it Out!

Rae Ann Mote has added some News

to her Profile Page!

•

Posted 8/12/2011

WELCOME!!

To

Carmen Wilson !!

Check out the Profile Page of the

Newest Addition to our Class Site!

Unfortunately, Carmen brings with her News of the passing of

Rosalind Wilson

Please see her In Memory Page under the Year 1995

•

Posted 8/11/2011

Pat Fraizer announces the birth

of a grandchild on the Message Forum!

And he has some cool additions to his Profile Page.

Steve Simmons is thrilled to have a grandbaby!

Check out his story on the Message Forum.

Phil Waldrop has a great entry on the

Message Forum!

This is a good example of how the Message Forum is

meant to be utilized.

Please consider posting a comment or

updating your Profile Page.

IF you are reading this,

then you know others like you

are interested in the lives of our fellow Classmates.

So, follow Phil's lead,

and let us know what is going on in your lives.

Thanks !!

•

Posted 8/5/2011

Sue Klingerman has reported that our fellow classmate

LARRY MALLES

has Passed Away.

Please See the "IN MEMORY" Page for more Information

•

Posted 7/29/2011

Barrie McCombs recently visited FW.

Want to know who met with her?

Check her Profile Update!

Then read about it on the Message Forum.

Stephan Poiry shared something

new on his Profile

New Photo on the Profile of

Jim McMahon

Jim Lambert did something to

Update his Profile ~ can

you tell what it is?

Check out what Barb Bussard

has to say on her Proflie Update!

Sharon McEachern shares Memories

on the Message Forum &

has a Profile Update!

•

Posted 6/23/2011

Wishing You

A

Blessed Summer!

•

Posted 6/9/2011

THREE NEW COMMENTS:

#1

For a Tribute Honoring all Dads, please click the "Fathers" link on the left hand navigational panel

#2

AUNTIE ARCHER wants to tell everyone that the latest issue of "The Archer Arrows" has hit the news stands, well, the mail boxes, anyway.

And it is fabulous!!

with lots of 64 alums being quoted!

If you don't have a copy, it is because you do not belong to the SSHS Alumni Association. That is the only way to receive this outstanding newletter, edited by our very own Nancy Keller!

Membership includes 4 issues always filled with fun facts, alumni news, and memories galore! You are really missing out if you do not read this latest issue.

AUNTIE ARCHER wants to remind Everyone that "The ARCHER ARROWS" is the Official Alumni Association NEWSLETTER! It is published several times a year, and is chock-full of interesting tid-bits, news stories, fun features, alumni updates, current events, reunion info, etc.

The ONLY way to receive your copy of this 'not-to-be-missed' publication is By Joining your Official SSHS Alumni Association Membership!

"The ARCHER ARROWS" is a "free" perk, compliments for joining the Membership of the Alumni Association. What? You don't have a Membership? This is a simple, fun, and rewarding way to show Support for your Almamater! Here is what you do to Join the Alumni Association online:

Go to archeralumni.org

Click on "Membership"

Click on "Join the Association"

Print the Membership Application Form

Fill it out, & Send it, with your Check, to the Address provided

OR

Go to "Alumni Membership" on the Home Page

Left-hand Navigation Panel -

There is a Link at the Bottom of that Page

It's as Simple & Rewarding as that! Do it Today!

#3

There is an Important Message about the

FUTURE OF SSHS

On the "Message Forum"

•

Posted 6/5/2011

Greg Smith has also updated hid Profile page

*~*

Darwin Romey updated his Profile Page- Check it out to see what it says

~*~*~

Steve Simmon's family is growing; Check his Profile Update

*~*~*

Paul Green Updates his Profile Page

~*~

Jane Knettle Remembers IV on the Message Forum

*~*

Binky Beaudway makes a Case for Southwood Park on The Message Forum

~*~*~

Roberta Nottingham has shared some news on her Profile Page

*~*~*

Jenny Hammerstein has shared with us some sad news:

Sandy Meeks Robbins

has passed away

Please view her Obituary on the "In Memory" Page

•

Posted 5/18/2011

FOR a TRIBUTE to

MEMORIAL DAY

New entries on the Message Forum from

Nancy Keller & Sue Smith

•

Posted 5/10/2011

Go to the Left-Hand Navigational Panel

Click On

* MOTHERS*

For An All Year Tribute

To These Amazing Women!

•

Posted 4/24/2011

Joe McKibbon & Howie Lowden

have posted on the

MESSAGE FORUM

•

Posted 4/19/2011

Please See the Message Forum

where Jim Lambert reports that sadly we have

lost another Classmate.

Then View the Obituary on the


"IN MEMORY" Page.

•

Posted 4/15/2011

Gregory Alan Smith

has shared more info on his Profle!

Click on it to see his Update!

&

More & MORE Indian Village Memories

on the "Message Forum".

Know anyone who grew-up in the Village?

Bump em with an email and have them

Join the Fun!

•

Posted 3/30/2011

Thanks to

Johnny Ned Stewart, Sue Kingerman

and Toni Heathman

for their Message Forum responses!

Posted 3/23/2011

Nancy Keller Mack

has an Important Request!

Check it out on the

Message Forum!

•

Posted 3/20/2011

Mike Byrd

Has something to share ~

Check his Profile Update!

•

Posted 3/15/2011

Jerry Frain & Ron Brewer

Have Updated Their Profiles

•

Posted 3/7/2011

Sue Karns

has Updated her Profile!

•

Posted 3/3/2011

Jim Long

Has posted a Profile Update

What do you suppose it is?

•

Posted 2/24/2011

Check Out the Profile For

Bill White

To See What He Updated!

•

Posted 2/16/2011

Go to Alumni Membership

for News on Ms.Mary Graham

and How to Celebrate Her 100th Birthday!

THEN ...

Check out the Profile Update from

Linda Miracle!

•

Posted 2/13/2011

Thanks to Phil Waldrop

for another interesting post!

Check it out on the

Message Forum!

•

Posted 2/12/2011

Local Alumni:

Please update Email Addresses from

Verizon.net to Frontier.com

where appropriate

•

Posted 1/27/2011

Be Sure to Check the Message Forum

Joe McKibben has Shared Something Interesting

•

Posted 1/24/2011

Here are some of the classmates who responded to

The New Year's Reminder

To UPDATE PROFILES:

Sharon McEachern

Barb Bussard

Steve Poiry

Kay Wollman

Cheri Davis

Greg Smith

Judy Ruhl

Jim Lambert

Sandy Meeks

Carol Harader

Dan Dewald

Nancy Liby

Marsha Muncy

Darwin Romey

Mike Havlin

Phil New

* CHECK THEM OUT! *

Nancy Keller & Barb Bussard also added their Greetings to the

MESSAGE FORUM!

Read what they had to say

&

Add Your Own "Howdy" Message!

•

Posted 1/17/2011

Please see the latest entry to the

Message Forum

for a very important statement

•

Posted 1/7/2011

We have lost another Parent.

Please check the Message Forum.

•

Posted 12/29/10

Good for

Bob Frye

for not letting the year end without

A Profile Update!

•

Posted 12/20/10

Wonder what Charlie Golden

has been up to lately?

Check out his Profile Update!

•

Posted 12/14/2010

If you haven't yet seen

Linda Miracle's Profile,

it is a "must read". She has added some fun facts &

a couple new Snap Shots!

•

Posted 11/15/2010

See What's 'up/down'; 'in/out'; 'old/ ...

And, well...... NEW with PHIL !!!

•

Posted 11/7/2010

Our Ace Reporter is at it Again

Catch " LAMBERT With The LATEST"

On the MESSAGE FORUM

•

Posted 10/27/2010

Please see the latest postings on the

MESSAGE FORUM

•

Posted 10/24/2010

What's This Archer Been Up To?

Have a Look See At

Kay Wollman's Update!

•

Posted 10/20/2010

Check It Out!

Mary Alice Truby & Rick Fuller

Have posted Profile Updates

Phil Waldrop

Takes a Trip Down Memory Lane

On the Message Forum!

•

Posted 10/7/2010

JOYCE SPINDLER

Your '64 Classmates

WELCOME YOU !

•

Posted 9/27/2010

Profile Updates

Are On A Roll ...

Thanks To:

Steve Simmons ~ Lynelle Dill ~

Phyllis Pierson & Cheryl Scott

For Their Additions!

•

Posted 9/22/2010

It's Great To See More Classmates

Updating Their Profiles

Just Like

KAY WOLLMAN & MIKE PUTNAM

•

Posted 9/14/2010

#1

Be Sure to Check Out the

* PROFILE UPDATES * On

JIM RIDLEN & TONY TRICE

#2

CALLING ALL ARCHERS

In the Fort Wayne Area

You Are Invited To An

" ALL ALUMNI TAILGATE PARTY !! " AT

SSHS'S * HOMECOMING! *

Friday, September 24th

5:30 ~ 7:30

Tailgating will start around 5:30. We will have food and reserved seating at the game. We are still working out the details, but we know the cost will be less than $10.00 for the game and food. We are also working out a place to have a gathering afterwards. Hope to see everyone there.

RSVP at southsidealumniassociation@gmail.com

•

Posted 9/9/2010

#1

Welcome To Two Newly Joined Classmates !

Send Them a 'Howdy' Email & Encourage Them

To Fill Out More of Their Profiles

#2

Check Out The Profile Updates For

Tom Johnson &

Wanda Ripple

#3

To See Seasonal Up-Dates To The Home Page

Or

•

Posted 8/29/2010

** Check The Message Forum **

See What Aunite Archer Has To Say

About A Fellow Alum's

" CLAIM TO FAME "

Hint: Initials are " J L "

•

Posted 8/19/2010

Please see Most Recent Posts on Message Forum

for Jim Ridlen's Update & Alumni Comments on

DICK WIEBKE

Posted 8/17/2010

Dear Class, we have just heard from Jim Ridlen

who has some sad news he wants to share about

DICK WIEBKE

Please Click the "Message Forum" to read Jim's post (#125)

and respond in whatever way feels 'right' for you.

•

Posted 8/16/2010

Hey!

We've Just Had A Fellow Classmate Join The Site !

A Hearty Welcome To

* * JIM (STEVE) POWELL * *

CHECK OUT JIM'S PROFILE

and see what Jim's been up to since our days together at SSHS!

•

Posted 5/14/2010

AUNTIE ARCHER wants to remind Everyone that "The ARCHER ARROWS" is the Official Alumni Association NEWSLETTER! It is published several times a year, and is chock-full of interesting tid-bits, news stories, fun features, alumni updates, current events, reunion info, etc.

The ONLY way to receive your copy of this 'not-to-be-missed' publication is By Joining your Official SSHS Alumni Association Membership!

"The ARCHER ARROWS" is a "free" perk, compliments for joining the Membership of the Alumni Association. What? You don't have a Membership? This is a simple, fun, and rewarding way to show Support for your Almamater! Here is what you do to Join the Alumni Association online:

Go to archeralumni.org

Click on "Membership"

Click on "Join the Association"

Print the Membership Application Form

Fill it out, & Send it, with your Check, to the Address provided

It's as Simple & Rewarding as that! Do it Today!

•

Posted 3/17/2010

Please continue to check our Message Forum.

Remember that is an easy avenue for you to make comments about any items of interest to you. Or use this medium to ask questions, or bring up topics that you feel would be of interest to other alums!

THE SUCCESS OF THIS WEBSITE DEPENDS ON YOUR PARTICIPATION

Posted 2/24/2010

We have a New Classmate Joining the Website!!

Drop by Phil's Profile and Say "Welcome!"

Posted 2/16/2010

New Entries @ "In Memory" for

Paul E. Scheidemantle & Harry Luchnenko

Please consider adding your own comments

Posted 2/9/2010

We were sadden to hear from Paul E. Scheidemantle's

daugher, Kimberly, that her Father passed away on February 7th.

Please see the last several "Message Forum" entries

for more information about this and

other newsworthy items.

Posted 2/2/2010

NEW MESSAGES ON THE MESSAGE FORUM

Check It Out !

Posted 1/15/2010

THE REUNION PICTURES

ARE BEING INCORPORATED INTO THE

NEW INTERACTIVE MESSAGE FORUM

COMPLETE WITH A

RUNNING REUNION NARRATIVE

BRAND NEW CLASSMATE COMMENTS

AND MORE SURPRISES!

COMING SOON * LOOK FOR IT !!!

•

Posted 1/10/2010

The Last of the Holiday Pages: New Year is activated on the Left Navigational Panel

Be Sure to READ the ENDING!

Posted 1/8/2010

1.) NEW MESSAGES @ the Message Forum !!

2.) QUIZ RESULTS are Totally CONFIDENTIAL. No one but the Editor knows who answered what to any question.

After you have submitted your answers, you will be able to see the Survey Results, but without any Names attached.

If you have already taken the Quiz, and want to view the results, just Click on the 'Quiz' again, and hit the "Review Results" at the top of the Page.

Posted 1/6/2010

All Classmate NAMES of the Casts Starring

in the Class Holiday Photos and Skits have now been Labeled.

Posted 1/5/2010

EDITOR'S NOTE:For those of you who have inquired: The Casts of the Elf Photos & Skits were chosen from the Senior Pictures in the '64 TOTEM & they were chosen AT RANDOM. So if your Senior picture was NOT in the yearbook, you have not had the opportunity of being included. If you will send a head shot of yourself to AntieArcher@southside64.com, I will see to it that she receives it and includes it in the next Random Drawings.

Posted 1/4/2010

EDITOR'S NOTE: The Intent of the SubPages of this Website is for Entertainment purposes, and to solict Participation. If you find something unintentionally offensive, please accept our apologies. You may email AuntieArcher@southside64.com; your issue will be addressed.

Posted 1/1/2010

Check Out the MESSAGE FORUM!

ADD A COMMENT !

Posted 12/31/2009

If you can't see the New

Home Page Images:

Refresh Your Browser

•

•

PLEASE JOIN our website & create your profile. The success of this web site depends on you. The more you participate, the better it will be.Come on in, browse through the pages & come back often. We welcome feedback! If there is something you would like to see added to the site, let us know & we'll see if it is possible. Classcreator.com is working constantly to add new features. Let's get as many people signed up as possible before the 50th reunion ! ! !

We WELCOME all Classmates who attended school as part of our class during these years. We (the SSHS class of '64) totally control this web site and it's content. If you're signing on for the FIRST time, please click on the

link on the left. There you will find Instructions on how to log on, get a password, set up your profile, & other questions you may have about "your" website.

•


Countup Clocks, Fun Countups at WishAFriend.com

•